When you invite a new contractor to be paid by Denim, we will send them the following invite email so they can create an account and add their payment information. They will also receive free access to a jobs board and payment notifications.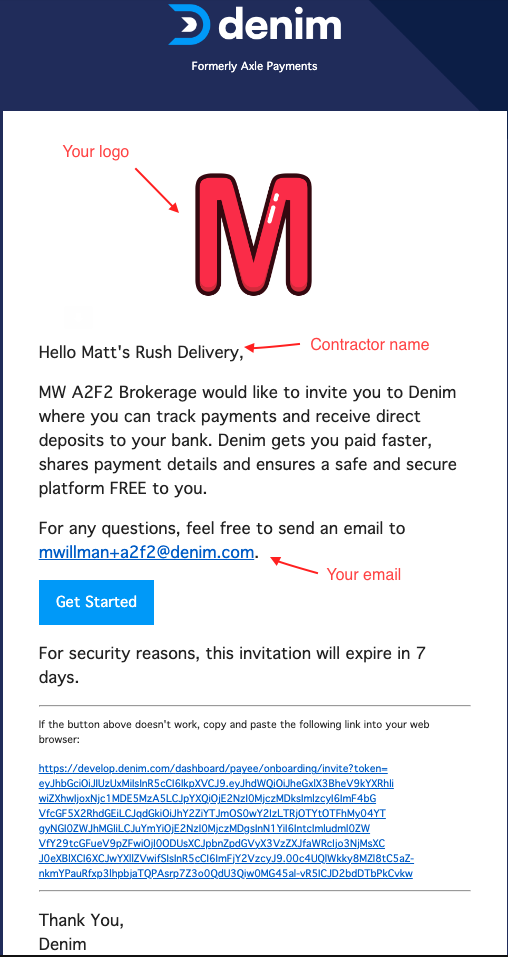 This is the only way that they are able to sign up with our system to put in their ACH details and sign-up through our portal to get payment statuses for invoices.

When the contractor clicks "Get Started" they will be taken to the onboarding flow on our website to create an account and enter their business and payment details. This process takes about 5 minutes and gives them access to a sortable list of all of their jobs with Denim clients, payment statuses, and notifications.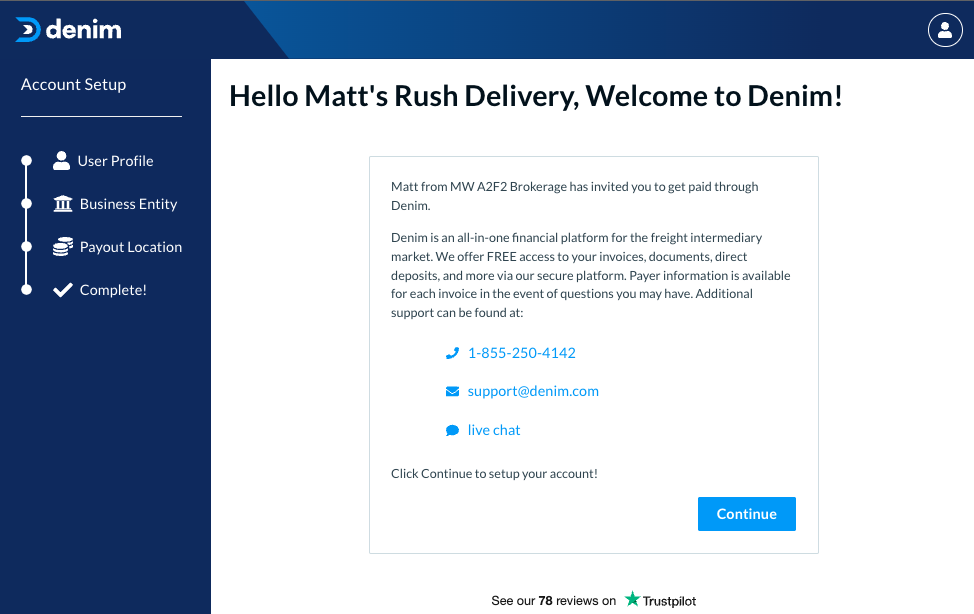 Once they have created a login, they will be asked a few questions about their company.
Next, they will be able to put in their payment information.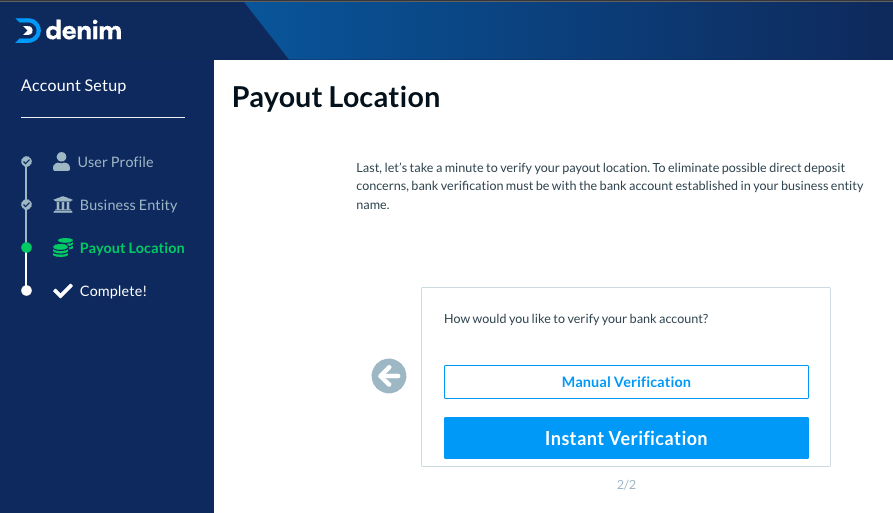 There are two ways to set up their bank account with Denim:
Instant Verification - they will use our system to log into their bank account. This is the fastest way to set up ACH payouts. Note: This option is only available to contractors in the United States.

Manual Verification - they will enter in their routing number, account number, and upload a copy of a voided check or bank statement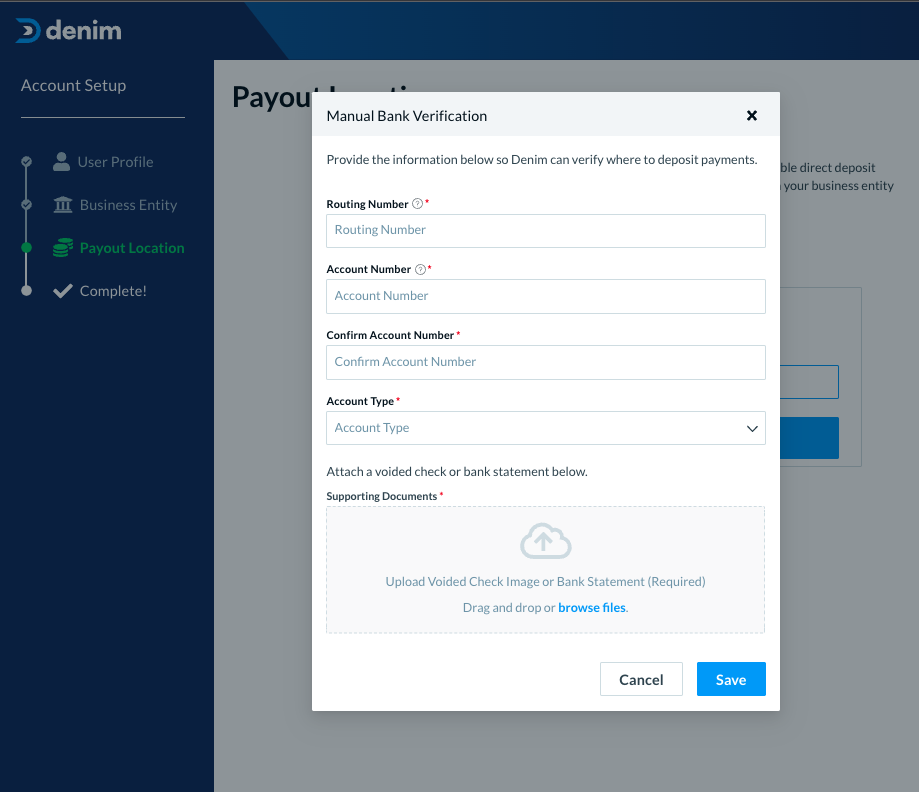 Once this is complete, they will be set up with Denim to receive ACHs in the future.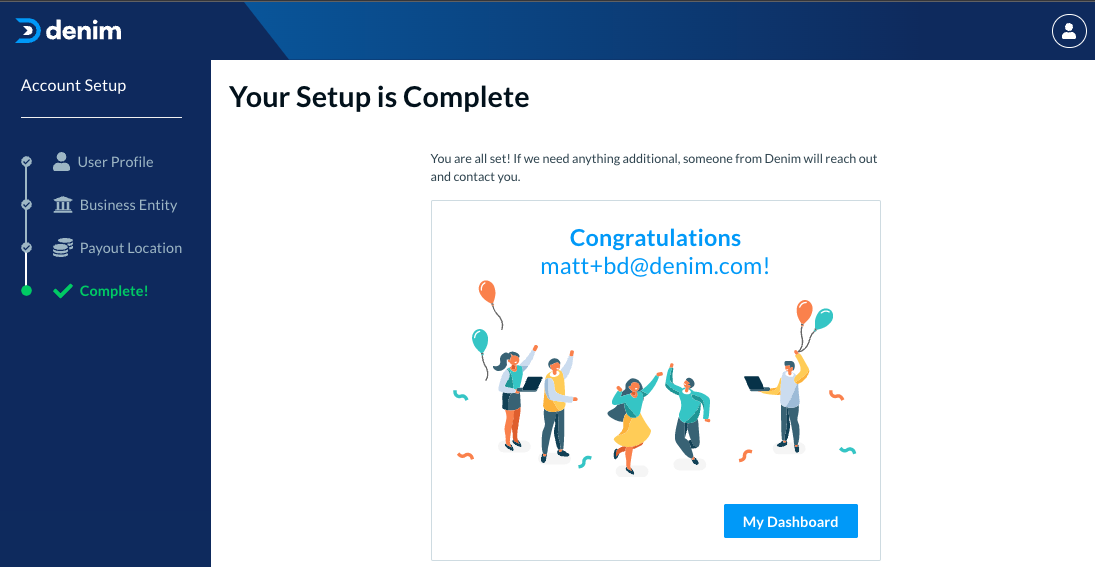 One thing to keep in mind - if they submit a bank account number that does not match the name that was provided to us as the payee, then there is a chance that the ACH could be returned to us. Please make sure that your carriers are signing up with their business bank account.