Adding contractors is a vital part of the job process. Contractors can be carriers, agents, or anyone else you pay on loads. Go to the Contractors tab on the left side of your dashboard. At the top right, you'll see a blue button that says "add contractor."

Adding a relationship to an existing contractor
First you can search to see if Denim already has the company on file. Companies with a checkmark symbol are already associated with your account. Companies with a plus sign are in Denim's database but not associated with your account. You can click those companies to add a relationship.

If you're adding a relationship to an existing contractor, you'll see the information Denim has already verified. You'll then be asked to select how that contractor should be paid for your jobs - directly or to a factoring company. If you select "yes" to pay a factor you'll be asked to select that factor. If you select "no," we'll ask for your billing contact's information.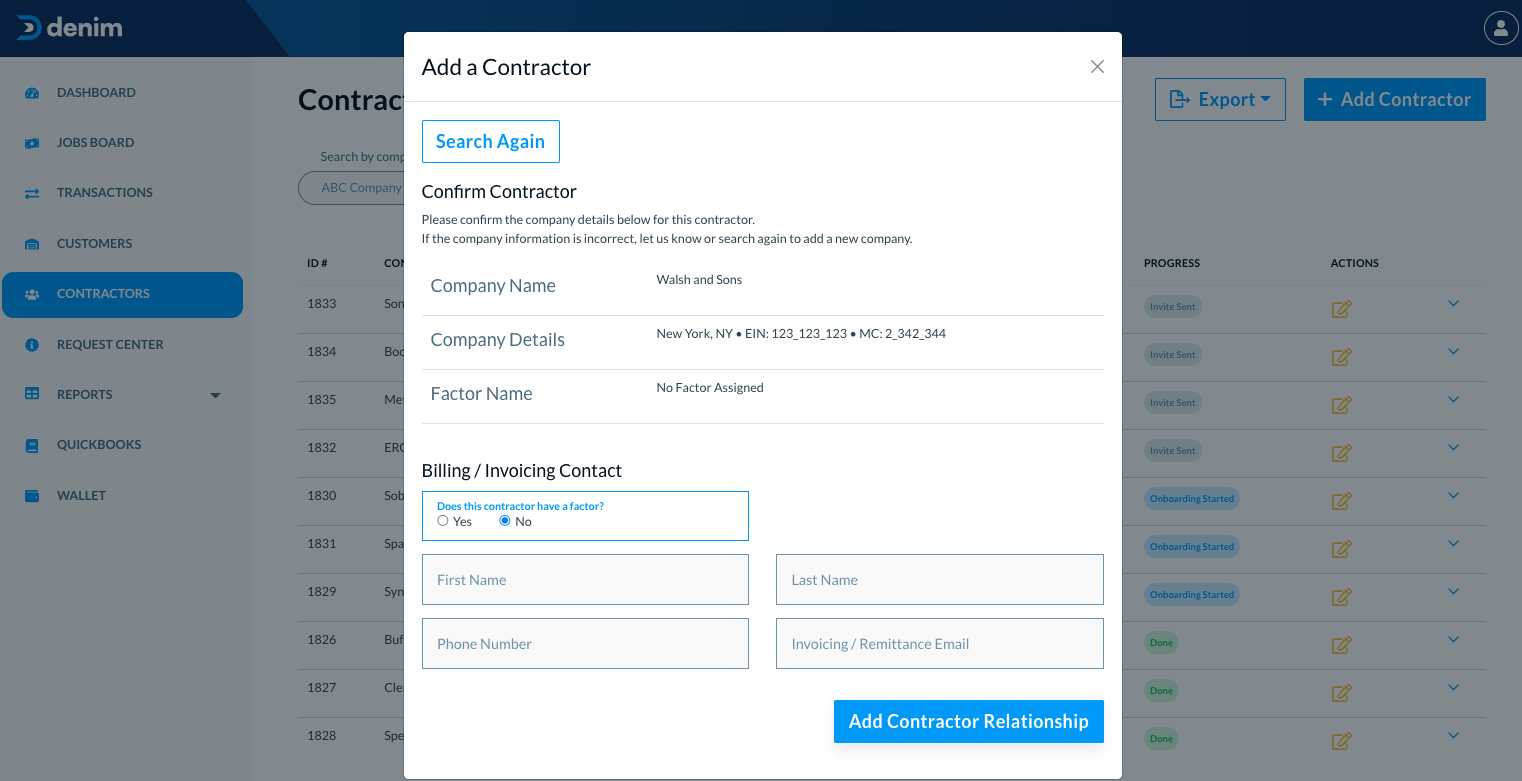 Once you add the relationship the contractor will be added to your account for immediate use.
Adding a new contractor
If your contractor is not found in the search results, click "Add a New Company."

This button will bring up a modal with fields to fill in with your carrier/payee's information. The minimum required information to add a contractor is: company name, state, MC number, and if Denim will be their factoring company or not. The more information you're able to input, the better.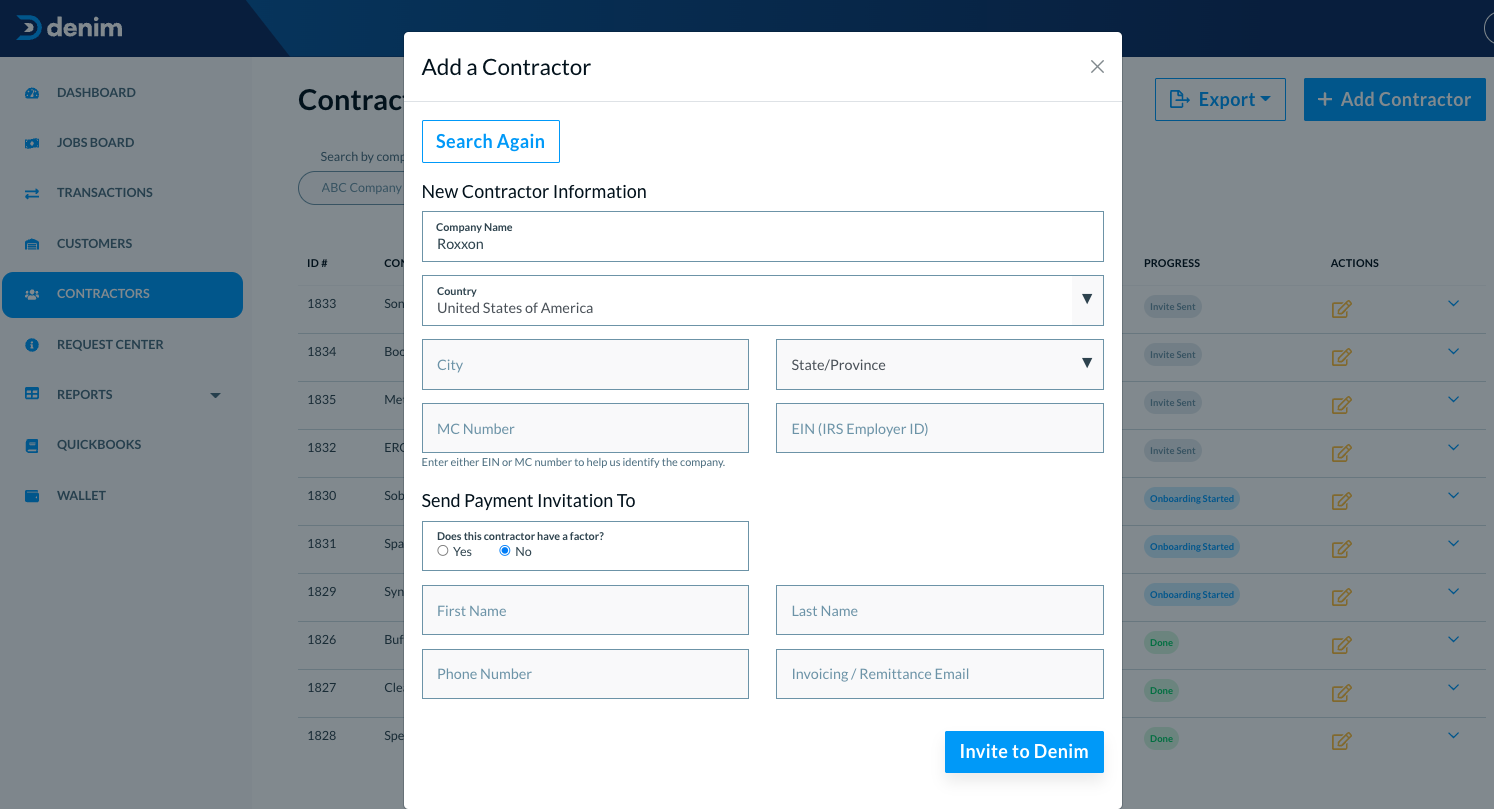 If the contractor is going to be paid directly, we'll send them an invite to create an account on Denim's platform. If the contractor has their own factor, fill out all of the required information and select their factor from the list. Once you submit that form a request will be generated by our operations team, which is usually approved within 1 business day.
Once you've submitted this form, by either inviting the contractor to Denim or requesting a factor assignment, the contractor will be added to your list and available to use on jobs immediately.