Go to your Denim dashboard, and click the dropdown menu by your name in the top right corner, then choose "my account."
Scroll down until you see the area for uploading your logo.
Something to note: logos must be PNG or JPG file between 250px - 500px, so you may need to reformat your logo before uploading it here.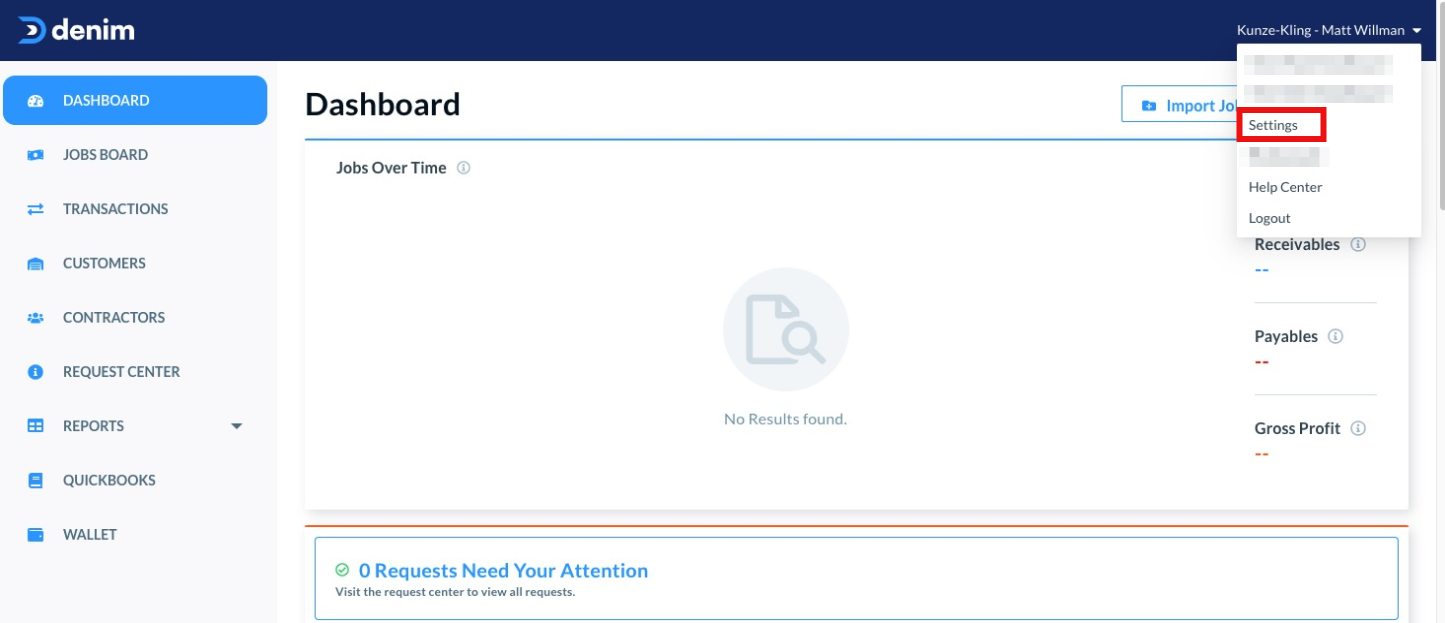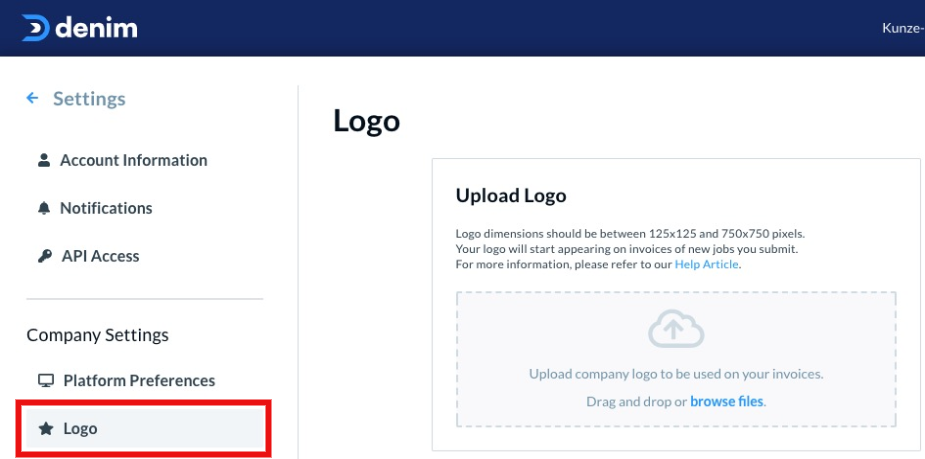 Where Your Logo Shows Up
Your logo will show up in three places:
Whenever you add a job, your logo is going to show up on the invoice in the top right corner.

When you invite a contractor, your logo will show up in the email invitation.

When the contractor accepts the email invitation, it will show up on the login page.